There are a growing number of ways to achieve a beautiful glowing tan and many of these options don't even involve the sun.  It is possible to enjoy the glow with less danger of skin damage and premature aging – and any method that means less wrinkles is always a plus.
Spray tanning is one of the most popular ways to get a beautiful color without stepping out in the sun. Unlike creams and lotions, spray tan devices evenly apply the tanning solution on your body. Many swear by spray tans because of this and the natural appearance that results from this smooth application.
However, in order to get the most out of your spray tan, or any sunless tan, you have to make sure that you properly prepare your skin. It is often said that getting a gorgeous and long-lasting spray tan starts before the tanning solution is ever applied.
So, what are these secrets to prepare your skin for a sunless tan? We have all the secrets, tips, and tricks for your skin to be the perfect canvas for your spray tan or any sunless tanning product. There is also expert tips for spray tan aftercare and how to maintain your tan for as long as possible in between sessions.
Are you ready to become an expert at prepping your skin for a sunless tan and keeping your glow looking flawless afterward? Let's dive in to learn more.
About Spray Tans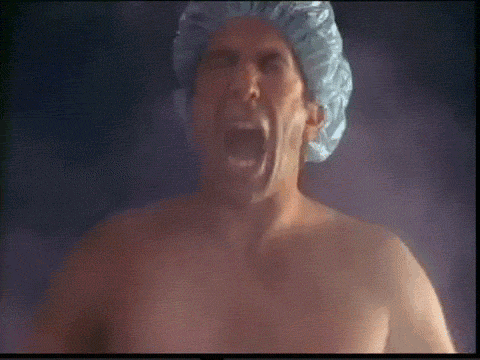 If you are new to spray tans, they may seem weird and overwhelming at first – but they are nothing to fear.
A spray tan is a form of sunless tanning/ self-tanning that uses a system that is able to cover a large surface area quickly. Spray tanning systems use a fine mist to spray the tanning solution evenly over your skin to give you a beautiful, natural color.
The tanning solution used in spray tans, just like other sunless tanning products, contain DHA or dihydroxyacetone. DHA is the active ingredient in the solution that reacts with your skin cells on the epidermis to temporarily darken your skin. This replaces the time it would take to tan a few days at the beach in one session, without having to risk damage from the sun.
There are different types of spray tanning systems. For at home or mobile application, airbrush systems are typically used. These airbrush machines that are similar to a paint gun that would be used for a car. If you want to learn more about these products, here is a post about machines that can be used at home.
In salons, you may find booths that have specially designed nozzles to evenly spray the tanning solution over your body.
There are also products that you can purchase from some companies that you spray on your body, similar to a spray tan. These products typically come in a can, are aerosol, and have similar or the same ingredients as the solution used in a spray tan machine.
Other Sunless Tanning Options
As we mentioned above, there are plenty of other options besides spray tans to "fake bake."  These products also use DHA.
Sunless tanning lotions are very popular. These products usually come in two different types of formulas. The first type gives you an instant color, while the other builds a gradual tan from everyday use.
Tanning towelettes are another popular option, especially for those that travel often. The towelettes are pre-soaked with the perfect amount of sunless tanning solution. All you need to do is unfold and wipe it over your body.
There are also many other options such as sunless mousses, gels, and oils, if spray tanning isn't your thing. These can be more lightweight and dry faster than some lotions.
Why Sunless Tan?
You probably know this by now, but it is worth reiterating, taking advantage of today's innovative options for natural looking sunless tanning will lower the risks that come with tanning in the sun. The ongoing weakening of our planet's ozone layer has damaged our atmosphere's natural ozone protection from the sun.   This means we are becoming more and more exposed to the sun; why increase your exposure and risks for a tan when sunless options are readily available?
There are many health problems associated with the harmful ultraviolet (UV) rays that the sun emits. These include skin cancers, such as melanoma; premature aging of the skin,  such as wrinkles; and eye damage, such as cataracts.
Scientists are studying if there may be a link between overexposure to UV rays and immune system suppression; for example, such as the skin's weakened ability to fight against certain cancers and infections. To learn more about check out epa.gov.
In conclusion, wear sunscreen, at least SPF 30, and think about the damage you could be doing to your health the next time you tan in the sun or in a tanning bed.
How to Prep Your Skin for a Spray Tan
A perfect tan starts long before you put the first drop of tanning solution onto your skin. The better your skin is the, longer your tan will last.  Here are our top tips for prepping your skin for a spray tan. These tips will also work for prepping for other sunless tanning options.
Hair Removal
Plan your hair removal wisely. If you are scheduling a waxing appointment, be sure it is at least 24 hours before your spray tan. Shaving should be done at least 8 hours before your tanning appointment.
By leaving time between hair removal and your sunless tan you are ensuring that your pores will be closed. This will avoid the appearance of dark tan spots all over your legs.
Also, keep in mind that after your tan, you won't be able to shave or wax right away. The color needs time to set in or you risk removing that beautiful color you just applied.  So if you'd like to be hair free, it is important to plan ahead.
Choose the Right Shade for You
If you are applying your sunless tan at home, then this is a step that you have to take regardless. However, when going to a salon to get a spray tan discussing your desired color with the tanning technician is essential. This will make sure you are happy with your color and that you look as natural as possible. Bringing a photo of yourself with a natural tan is a great way for the technician to see what colors and undertones would look best for you.
TIP: Violet tones tend to look the most natural on our blonde beauties and avoids the orangey look.
Wear the Right Clothing
Going to your spray tan appointment is not the time to wear a tight skirt or shirt. You are not trying to impress anyone!
Your outfit should be dark and loose. The dark colors will avoid any stains if there is any transfer. The loose outfit will prevent streaky lines from developing streaky everywhere.
Keep the loose outfit in mind when thinking about your bra, underwear, and shoes too.
Exfoliate Your Skin
Exfoliating your skin is one of the most important things to do before your tan is applied. This process removes dead skin cells and creates a smooth, clean canvas for your tan to adhere to. When your skin is smooth the tan can apply more evenly. It can also help to lengthen the life of your tan.
We recommended that you make sure to start to exfoliate a few days before you plan to tan. This will make sure that your skin is silky smooth.
When exfoliating, there are certain areas that you want to focus on. Pay extra attention to rough areas like knees, elbows, or any other dry areas. Also, spend some extra time on your underarms, neck, and bra area. These are spots where the tan usually fades first. Exfoliating these areas a little more helps the tan to last longer.
TIP: Make sure to moisturize after exfoliating! Just make sure you are not using a heavy lotion, especially on the day of your tan application.
For the best results, don't exfoliate or shower right before your tanning session. Try to do it the night before or at 8 hours before. This will let your skin's pH level to return to normal and be best for your tan.
Ways to Exfoliate
When it comes to exfoliating, there are a few different ways to get the job done.
There are exfoliating gloves and loofah that are specially made to remove to dead skin easily without additional products. These are usually not meant for the face as they are pretty abrasive, but they are great for the body.
Dry brushing is another great way to exfoliate the body. This is done by using a brush that is made specifically for the body to remove dead skin and increase circulation.
Here is a video to learn more about dry brushing
The most popular way to exfoliate is to use a face or body scrub that uses sugar, salt, oatmeal, a bead-like ingredient, or a chemical ingredient to exfoliate the skin in the bath or shower.
Typically, there are separate products for your face and body, since the skin on your face is much more delicate. These products can be found in the drugstore or in prestige beauty stores, you can basically find one for any price range.
TIP: When choosing between salt, sugar, and oatmeal scrubs, keep in mind that sugar is the gentlest of the three. Salt is usually the most abrasive and can give a stinging sensation when being used. If your skin is prone to irritation, we recommend steering clear of salt scrubs.
DIY Exfoliator
Want to make your own body scrub at home? This is a great recipe that can be made with simple ingredients.
Ingredients
6 drops of orange essential oil– This oil is a natural anti-inflammatory that is good for those with acne prone skin. It also stimulates the absorption of vitamin C and collagen. Hello bright, glowing, and youthful skin.
½ cup sugar– The texture or sugar is coarse enough to slough away dead skin but still gentle on sensitive skin. It is a great source of glycolic acid, making it beneficial for sun damaged and dry skin.
3 tbsp coconut oil– We all know that coconut oil is a wonderful natural source of moisture. This is because the molecular weight is low and it bonds with the proteins in your skin, so it is able to penetrate the skin deeply.
3 tbsp olive oil– This is another super hydrating ingredient that leaves skin glowing and doesn't clog pores.
½ cup of shea butter– This moisturizing ingredient is found in many natural cosmetic products. It helps boost collagen production, is full of stearic acid, and has Vitamin E. The healing properties of shea butter can also help decrease scarring, cellulite, and stretch marks.
Directions
Use a double boiler to completely melt shea butter. Melt coconut oil at this time as well, if using natural solid coconut oil. Once melted, whip with a mixer or blender until smooth and fluffy. Then add coconut oil, olive oil, and orange essential oil. Then add sugar. Store in a small glass jar.
When applying to skin, do not wash off right away. Let the skin-loving ingredients sit for a few minutes and soak in before you rinse away.
Another option for exfoliating in a pinch, is to use a washcloth. Use the washcloth dry and rub it over your skin in small circular motions. This will mimic an exfoliating glove, but will not be as abrasive or effective.
Moisturize
Keeping your skin moisturized in the days before your tan is important. You want your skin to be as hydrated and healthy as possible. This will not only make your tan look it's best, but it will also help it to last longer.
Use a lotion that isn't too thick. Use a very basic moisturizer that is light. Anything too heavy could affect the color of your tan.
Take it Off
Make sure to remove deodorants, makeup, perfumes, and moisturizers right before your tan.
All of these products need to be taken off because they can stop the tan from absorbing properly.
The worst case scenario is the ingredients in these products mix incorrectly with the tanning solution. For example, some deodorants have been known to turn armpits green during a spray tan. No one wants that!
So be sure to remove everything thoroughly before your spray tan or any form of sunless tanning.
What to Do After Your Spray Tan
Follow Instructions
Each tanning solution is different. Although most have the similar aftercare instructions, sometimes they do differ.
If you are giving yourself a sunless tan at home, follow the aftercare directions on the products. This will tell you when you will be able to wash off the product.  After a salon spray tan session, your tanning technician should give you directions and tips of when you can shower, depending on the solution they used.
Quick developing products only need a few hours before you can shower. Classic sunless tanning products can take 8 hours or overnight to develop the color fully. This is because while you sleep your body temperature rises and your pores open, which gives your tan the optimal environment to work.
Before you are able to shower, with any formula, avoid anything that would cause you to sweat vigorously or become wet.
TIP: If you tend to sweat a lot, try using baby powder in the areas that you sweat. This will help stop the tan from streaking due to your sweat. We recommend applying it in your cleavage areas, behind the knees, and under your arms.
How to Shower
When showering after your spray tan use lukewarm water. Use a very basic shower gel when cleansing your body. Do not use anything that claims to very moisturizing or hydrating, these products typically leave a residue on the skin that can decrease the life of your tan.
Using a natural body wash is best! Here are our favorite natural body washes.
If shaving is a part of your usual showering routine, try to resist. We recommend waiting at least 12 hours after sunless tanning to shave.
Wait to exfoliate your skin until at least 3 days after your tan, as you may remove the color if you do exfoliate before.
*When showering for the first time after your sunless tan, you will probably notice that some color is going down the drain. This is completely normal. It is the guide color that is meant to help you or the technician apply the tan evenly. You will still be left with a gorgeous color when you step out of the shower.
After your shower, pat your skin dry so you do not irritate the skin or your tan.
Moisturize
Keeping your skin moisturized after your spray tan, or any sunless tan, is necessary. This will your tan looking the best it can and keeping your color lasting its longest.
Also, the DHA contained in tanning solutions can cause your skin to become more dehydrated.
We recommend using a basic lotion that is not oil based. Oil could potentially cause your tan to fade faster. Want to see our favorite after tanning lotions? Check out this post.
How to Maintain Your Spray Tan
Now that you know our tips for spray tan prep and aftercare, here is how to maintain your glow and keep it for longer.
Avoid Fading
Fading is a normal thing that occurs with any tan. The places that fade the fastest with a sunless tan are usually your hands and face. This is because you wash these areas the most often.
So how do you stop your face and hands from looking like they are from another body? Using a product that helps to gradually build a tan in these areas while faking it at the same time.
Our favorite product for keeping these areas from fading is Taneuticals Facial Self Tanner. This facial tanner from Taneuticals is designed to penetrate the sensitive skin on your face and neck. It is slightly thicker and more moisturizing than the average self tanner.
This formula is filled with vitamin E, acai berries, and mango butter to help improve your skin without clogging your pores. It also has a delicious coconut scent and doesn't include any parabens or mineral oil. The ingredients list is even certified cruelty free by PETA. The Taneuticals Facial Self Tanner is pretty awesome.
TIP: To reduce fading of tanning solution on your face, use gentle cleansing products since these are less likely to break down the tan as quickly.
Tan extending products can also be used to help prolong the life of your tan. These are body moisturizers that contain bronzers or gradual self-tanners. Some are specifically marketed as tan extenders for sunless tanners, while others are gradual "fake" tanners.
TIP:  If using a gradual self-tanner to extend your tan, don't start slathering it on every day. This can give you an unnatural, orangey look when put on top of another tan. Start off by applying it every three days and then build up as needed.
Exfoliate
Exfoliating can help not only your skin but even the look of your tan. This will help to avoid blotches while your tan is naturally fading away.
We recommended using a gentle exfoliator two times a week, spaced out to avoid adding to the fading. If you use too harsh of an exfoliator, you could potentially increase blotchiness or fading.
Moisturize
Are you tired of this tip yet? Hear us out!
Moisturizing is crucial to the maintenance of your tan. Keeping your skin hydrated and healthy reduces dead skin. This means fewer dead skin cells that have been dyed with the tanning solution will shed away, leaving you with a tan that lasts longer.
When going in the sun, be sure your moisturizer has SPF in it. This will protect your skin from becoming burned and any of the harmful, drying, aging, effects of the sun.  
Additional Expert Spray Tan Tips
     

Those with oily skin may notice that they develop a lighter tan after their first spray tan. This is normal and our oily skin beauties may need another spray tan after the initial "base" 24-48 hours later.

     

Want to avoid tell-tale signs of a spray tan/ sunless tan? Be sure to wipe in between your fingers, toes, the bottom of your feet, nails, wrists, and sides of feet. You can wipe away the tanning solution with an old rag or baby wipe. This will give you the appearance of a more natural tan.

     

To avoid getting tanning solution on your nails and toenails there is a special barrier product that you can apply. This will keep the sunless tanner from adhering and stop you from ruining your manicure. But, we recommend scheduling your nail appointments after your spray tan, if you can.

     

If you are a frequent tanner, it is important to remove old tanner once a month to give. This will give your new tan a clean, clear base. To remove the old tanner, keep up with exfoliating once a tan fades.
Sophie Evans, an expert from St. Tropez, tells Allure that to give your skin a spray tan detox you can go to a sauna or steam room. She also suggests an at home treatment of using baby oil with a small amount of lemon juice. You would apply this before you get into the shower and then once in the shower begin to scrub your skin. The swelling of the skin's surface that the baby oil causes makes it more pliable and helps the tan to remove easier.
Summing Up So, the best spray and sunless tans start long before you ever touch the tanning product. There is a lot that goes into prepping your skin, taking care of your tan once you get it done, and making sure that you maintain it. But, beauty always seems to take work, doesn't it? But it's worth it too, yes?
Honestly, it is all worth it in the end when you have a gorgeous, even tan.
What is your spray tan/ sunless tan routine? We would love to hear your tips. Leave a comment below.